Sports shoes should be the shoes we wear the most times in our daily lives, and the dirtier ones run and walk faster. It is unavoidable to get dirty with dust when it rains or to climb up the movement is to feel heartache when soiled. How to clean sports shoes after they are dirty is reasonable. In fact, this requires attention, some of which cannot be washed directly with water. After the analysis of the editor, the simple and easy-to-operate BIKI latest patented cleaning and maintenance of sports shoes is now widely welcomed by the world.
To clean Nike sports shoes, you need to prepare the materials and tools shown in the following figure: sports shoes, soft brush, BIKI Sneaker Shoe Whitener, shoe sponge.
So how should Sneaker Shoe be washed? In fact, the most scientific scheme is to distinguish according to the material.
Leather upper
Many shoes have smooth leather uppers. Shoes with such leather uppers are generally not washable. After washing, the leather of the leather shoes will become dry and hard, and the leather surface may fall off after washing, so the shoes are basically It was scrapped. How to clean leather uppers? It is best to use a cloth dipped in water and wring it dry, wipe off the dust on the leather surface with a damp cloth without dripping water, and then apply BIKI leather care agent for maintenance, so that the leather can maintain a good condition.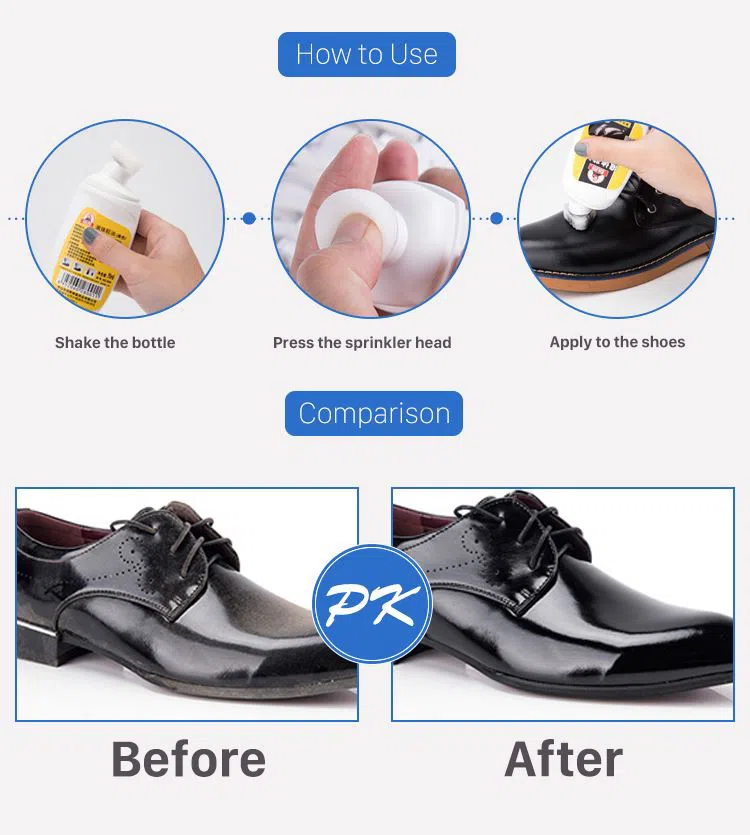 Suede upper
Suede is also leather, and it cannot be washed either. NB's shoes often use suede as the main material. The suede material is very comfortable to wear, has very good air permeability and looks very classic and elegant. It is loved by many people. But suede has a disadvantage that it is very intolerant to dirt, and it is very easy to attract dust. If there is a lot of dust on the shoes, just brush it off with a soft brush. If it is stained, you can also wipe it lightly with a damp cloth, and then use BIKI suede care agent to protect the leather.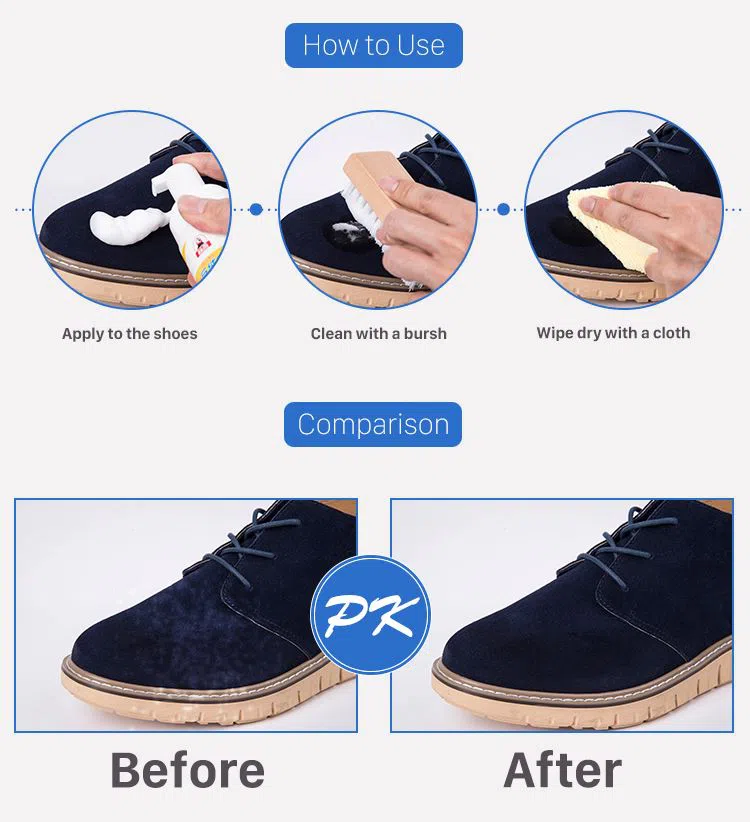 For detailed cleaning methods and BIKI cleaning products, you can follow the official website:http://www.cnbiaoqi.com/
Patent leather upper
Patent leather is sprayed with various coatings with two layers of leather embryos to make the appearance of the leather look like a blingbling effect. It is generally used on high-end sports shoes. This type of shoe upper is more fragile than the previous two types, and is easier to scratch and age. It is also recommended to wipe gently with a damp cloth, do not wash with water, and do not use various acid alkaline cleaning agents.
Mesh upper
Mesh shoes are the most common material of shoes. Mesh shoes can be washed with BIKI neutral detergent and soft brush, but please pay attention to the action should be light and the bristles should be soft, otherwise the mesh upper may be worn. It is recommended to use BIKI horse hair brush. In addition, it must be ventilated and dry, not exposed to the sun, otherwise it will change color, yellow or even open the glue.
Canvas upper
Canvas heels are similar to mesh shoes. The traditional method is to wash several times in clean water and thoroughly wash off the detergent, otherwise the canvas material may become hard and affect the foot feel. For daily quick cleaning, you can also choose a convenient tool, which is BIKI's special white shoe polish, which can instantly restore the white shoe upper, making you more worry-free when you rush to attend a meeting or a gathering of friends.
Fiber woven upper
The fiber woven upper has good air permeability, and the comfort of the shoes is very good, but there is a small problem that it is easy to attract dust, and a lot of small dust will be hidden in the gaps of the fibers. Therefore, in general, use a vacuum cleaner or a hair dryer to blow out the dust in the gap. If washing with water will be very troublesome, you can also use a horsehair brush, moisten it with BIKI's professional cleaner, and gently wipe the dust on the surface to restore the beautiful shoe upper. This is also the fastest and most worry-free way.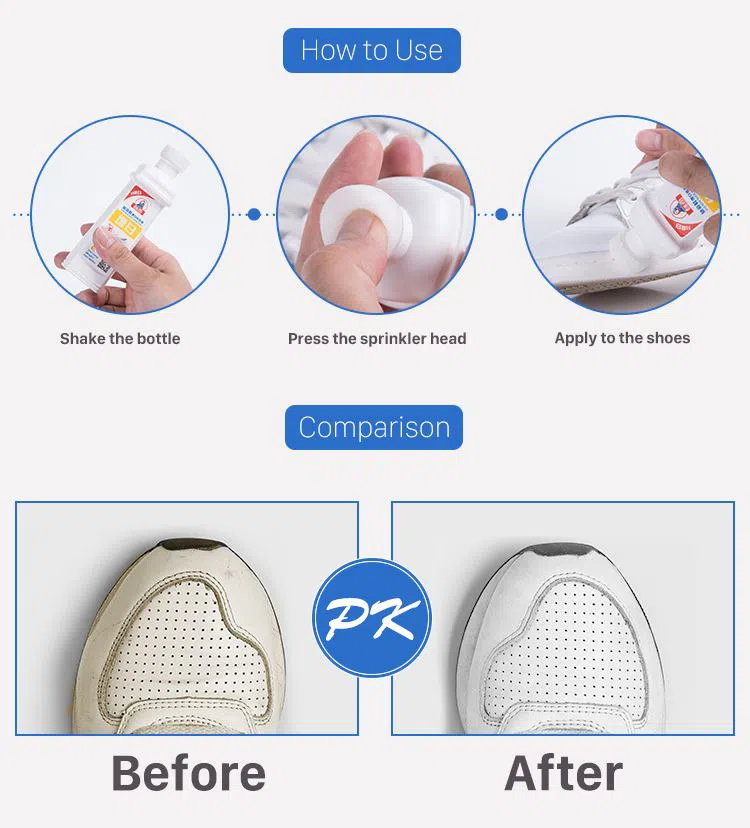 The BIKI brand is produced by Zhongshan Biaoqi Houseware Co., Ltd. It is a manufacturer with a long history of professionally manufacturing fast cleaning and maintenance of shoe products. BIKI brand shoe cleaning products are exported and distributed all over the world. The main buyers are large shopping malls, shoe care shops, and e-commerce Agent and so on. The factory also accepts OEM and ODM services. Welcome to follow the official website to learn more about nursing shoes products.